Your desktop anywhere
Securely access your computer from your phone, tablet, or another computer. It's fast, simple, and free.
I was a fan of teamviewer but they pissed me with their constant pushesh to upgrade to their paid version which has monthly fees so I changed to this and I am very happy with it.
Features
Unatended access - with clippord shareing and anything you need.
Get support - To let someone else access this computer, generate a one-time access code and share it with them.
Give support - To connect to and access a remote computer, enter the one-time access code from the user.
Chrome Remote Desktop Screen Shot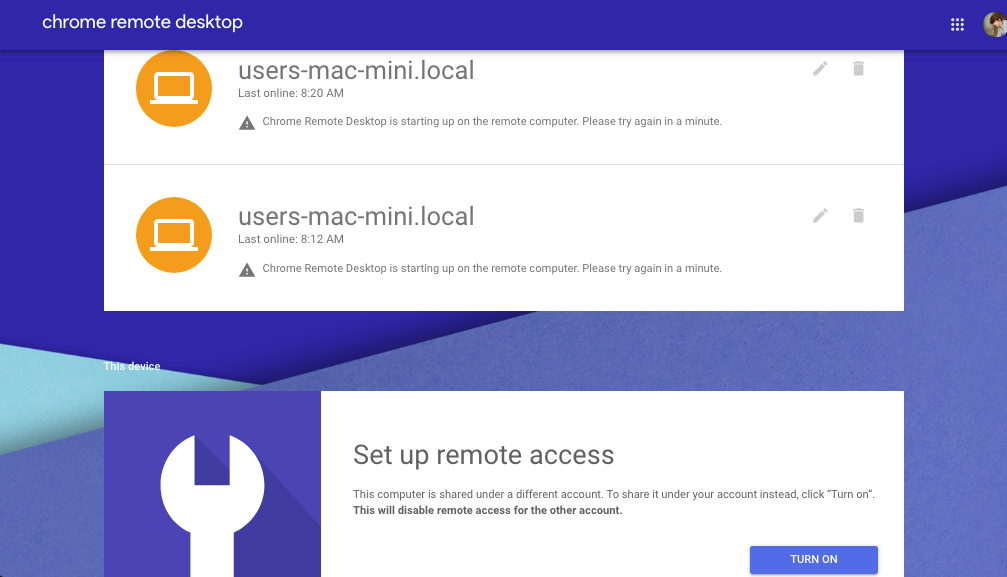 Chrome Remote Desktop Home Page
Download Chrome Remote Desktop