DragonDisk is a powerful file manager for Amazon S3® and all cloud storage solutions that provide compatibility with S3 API.
It allows you to organize and share your data thanks to an intuitive interface similar to Windows Explorer's. Its functions and ease of use will persuade you from the start, whether you are an amateur or a professional user.
DragonDisk is freeware and cross-platform, it works on Windows, Mac OS X and Linux.
DragonDisk Screen Shot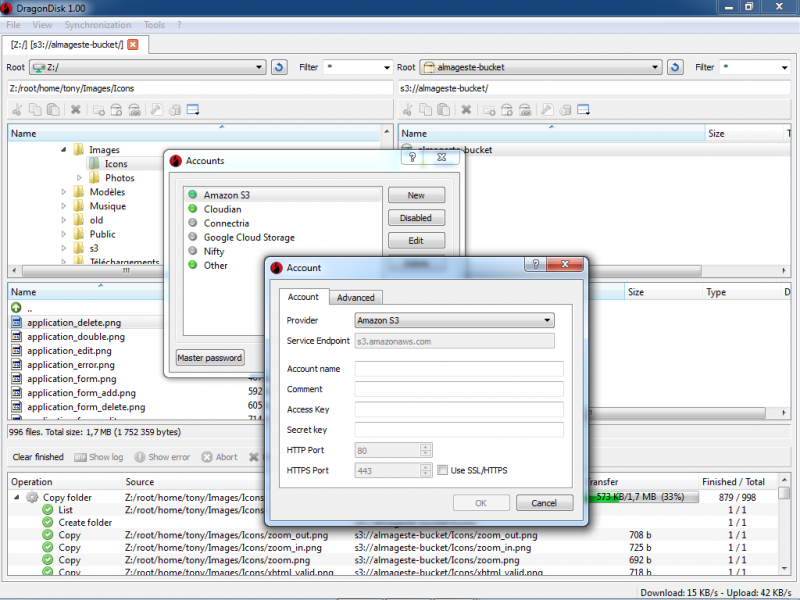 Pros
Multithreaded file transfer engine
Cross-platform

DragonDisk Home Page
Download DragonDisk
DragonDisk Screen Shots